Every once in a while we like to try something new, and for our 5th year this was no exception.
Enter badge flair!
This started with some inspiration from @SirSpamsALot who brought these delightfully amusing ribbons to BSidesLV 2013 and some ribbons I *may* have acquired from another random conference occurring near some infosec con that featured ribbons with titles asking to be abused… Since deciding to switch things up and do patch badges this year, I had a small vendor dilemma in that I couldn't order the smaller quantities I could previously when doing the awesome metal badges we had for the last 2 years from @MakeItUrz. I needed an affordable way to mark the 3 people signed up for Press badges without having to order a $100-$200 worth of custom patches and having a 90% of them left over and useless next year. Then I remembered the fun ribbon place, PC Name Tag. There I could get a small number of Press ribbons that would also be reusable for future years and whole host of other stock and custom ribbons. I got Parent ribbons to help ID our Hackling's Parents, Mentor ribbons for our more seasoned infosec folks including some I knew would be attending from @MACH37Cyber, and a pair of fun custom ribbons for people looking for a job and for our sponsors that I knew would be hiring for jobs like @TenableCareers: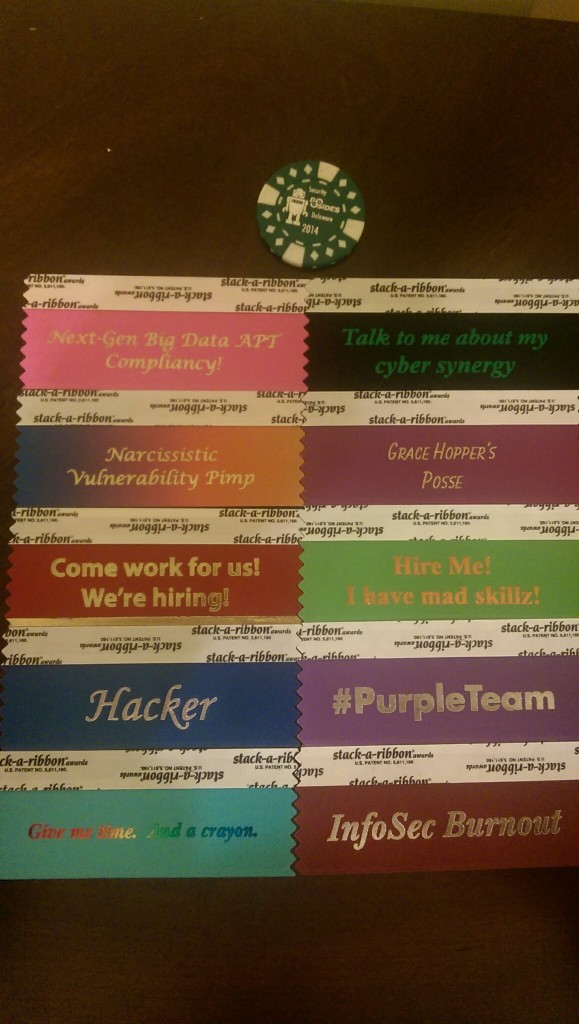 We're so pleased you all had fun with this!